You & Type 2: At Home
Your Diabetes Annual review is due, welcome to
'You & Type 2'
At the surgery, there are a number of ways you can be supported to manage your Type 2 Diabetes. The essential component of diabetes management is for you to attend your diabetes annual review.
This year we are able to offer you the chance to complete your diabetes annual review in a new way. The regular diabetes tests you complete at the the surgery can now be completed in the comfort of your own home.
Please watch the video above and read all sections below to get a full understanding of what we have on offer. You will be contacted in the coming days by your local GP surgery coordinator.
What to expect in the You & Type 2 pathway:
What will you receive in your You & Type 2 annual review kit?
A blood testing kit, this will be labeled: "Thriva, take control of your health"
A urine testing kit, this will be lableled: "Minuteful kidney test"
A blood pressure machine: Omron M3
How to complete your Blood test:
The first test for you to complete as part of your You & type 2 diabetes annual review is your blood test. This will measure you blood sugar control, your cholesterol levels and your kidney function.
The video below demonstrates the process of how to complete your Thriva blood test kit. Please see steps to follow below: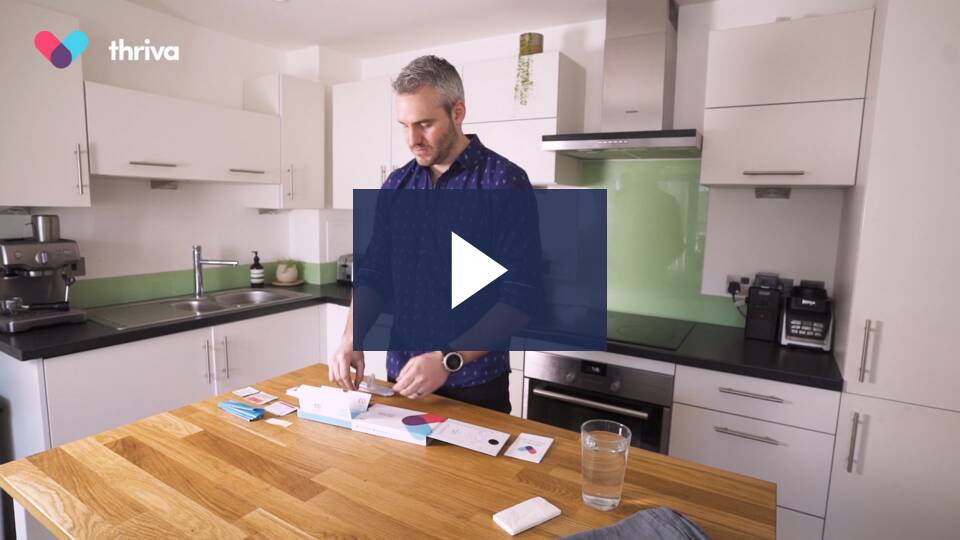 Now you have watched the video, here are a few tips and tricks that will make the blood test easy to complete:
Handy Tips
Make sure that the day before your complete your test, that you are well hydrated by drinking at least two litres of water
Make sure on the day of the test, you have drunk at least two glasses of water before performing the test
Please collect your sample early in the morning on the day you chose to complete the test
Make sure you are able to post the completed blood test in a priority postbox the same day of completion, see link for to find your closest post box: https://www.royalmail.com/services-near-you#/
Watch the video one more time
To increase blood flow, do some simple arm exercises / movements
Now complete the test
If you would like any help completing the tests, contact your care coordinator for further support
How to complete your Urine test:
The second test you will complete as part of your You & Type 2 diabetes annual review is your urine test. This test will measure how well your kidneys are working by detecting protein in your urine called albumin
You will receive a text message that will ask you to download the "Kidney check: home urine test" app. This app is used alongside the physical kit you received in the diabetes annual review box.
Full instructions below:
How to complete your Blood Pressure test:
The third test you will complete as part of your You & Type 2 diabetes annual review is your Blood Pressure reading.
You may be experienced in taking your blood pressure at home but if not, the below video gives hints and tips on how to do the test.
Please measure your blood pressure at least 2 or 3 times and record those readings ready to give the result to the care coordinator when you next speak.
Other tests to complete:
Other things to check at home before your care coordinator calls you:
Weight
If you have weighing scales at home, please check your weight. Try not to wear shoes and heavy items of clothing.
Feet check
A foot check can be done by yourself in terms of looking at your feet but it is best done if you have someone else there with you who can help you with it. They will need to help check for feeling and sensation in the foot which is an important part of a foot check.
Watch this video and complete the foot check to the best of your ability:
When you get your information gathering call, it would be helpful to keep your feet as bare as possible in case someone needs to have a look at them using a video or get you to take a picture of them. Please get help from someone at home if this is available to you.
You will be contacted to provide the results of these tests. To prepare for your follow up call with the coordinator, we have created a simple to use document for you to use. This can be accessed here, please download the form and write down your results.
You & Type 2 mobile phone app:
To make best use of your You & Type 2 diabetes annual review, will will be offering you the chance to download and use the You & type 2 app.
Your care coordinator will do this once you have completed you diabetes test and checks. The app has many benefits, see below for further information:
Hundreds of other people in your local area have downloaded and are using the You & Type 2 app. If you decide this is for you, please let the coordinator know and they will arrange for a text message to be delivered to your phone that contains the link to download the app for your chosen platform of smart phone. You will also receive your access token that will be used as part of the sign up process.
Personalised diabetes results video:
Once you have completed all of your diabetes test and checks as part of your You & Type 2 diabetes annual review, you will receive your results via a personalised video message. This video will help you to understand all the of the results of the tests you have completed and support you in understanding how well your diabetes is being managed.
This video will empower you with YOUR information so when you have your follow up care and support planning appointment with your clinician in the coming days, you are fully informed of your progress so you can work with your clinician to jointly plan your next steps to living easier with Type 2 Diabetes.
Care planning appointment and next steps:
Now for the final and most important part of your You & Type 2 diabetes annual review, your care planning appointment.
At this appointment with a clinician, you will have the chance to reflect on your diabetes self management in the last year as well as discuss any important issues that is currently affecting your life. Together, using the information you discuss and the results from the test you have recently completed, you will jointly make a plan f0r you to follow over the coming months.
After this appointment, you may be booked and appointment to review your progress sometime later in the year.
This is your opportunity to achieve the plan you agreed as well as make best use of the You & Type 2 app.
Click on the icon below to visit the You & Type 2 main home page:
Or take a look at our Long Term Condition toolkit for information and support: